Ways To Practice Self-Care for Moms
As a mom, I completely understand how difficult it can be to find time out of the day to spend on yourself. Motherhood, after all, is a 24/7 year-round job. It can be quite overwhelming and tiresome sometimes - and because of that, we often times put our own needs on the backburner to tend to those of our families.
Trust me, I get it. There just aren't enough hours in the day to handle everything. But what we need to remember is that we cannot run on empty. It's not healthy or sustainable for long periods of time. Sometimes we just need to take our own version of a "time out" to get away from it all - including our little one (dare I say - especially our little one!) - even if it's for short periods of time. In other words, we need to sometimes relax, release and reset - and fill (and refill) our cups first by unashamedly making ourselves a priority! 
When we rejuvenate and replenish our minds, bodies, souls, and spirits, we are going to feel, talk, and walk much better. And, as we do, those around us will receive the positivity that we exude. We should be mindful to always look to God to help us remain centered and balanced. This is where self-care comes in! It's important and necessary that we give ourselves grace and attention.  
I want to share with you a few tips for encouraging Christian moms to practice self-care.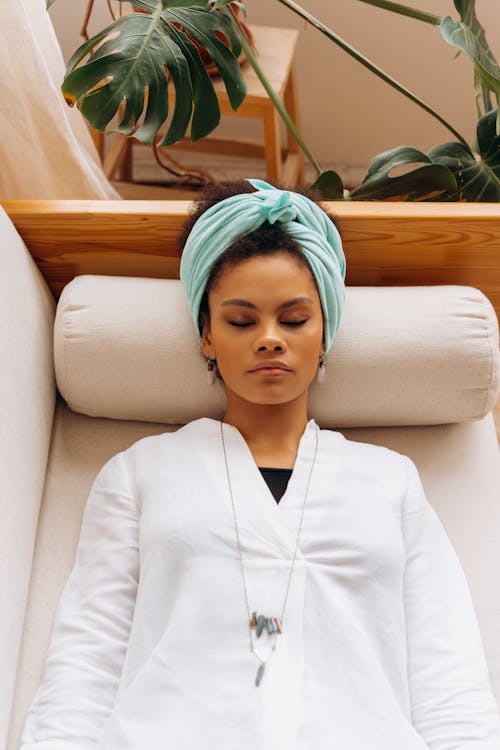 REST
Matthew 11:28 – "Come to me, all you who are weary and burdened, and I will give you rest."
Slow down, take it easy, and give yourself time to unwind and relax. God will give you the rest that you need. It is so important to rest; otherwise you will burn-out. This is all part of self-care. God Himself rested on the 7th day after creating the whole world. He even gave us the sabbath day to rest.


EXERCISE
1 Corinthians 6:19 – "Do you not know that your bodies are temples of the Holy Spirit, who is in you, whom you have received from God? You are not your own."
Our body is a temple in which the Holy Spirit dwells in. As such, we need to treat it accordingly. Start exercising and eating healthy. Look after your body and your health.

SOCIAL MEDIA DETOX
Take a step back from being on social media. Practice detoxing by taking breaks, even from other technology too. It is going to help you see what is more important in your life, rather than being glued to the online world.

LISTEN TO WORSHIP MUSIC

Colossians 3:16 – "Let the message of Christ dwell among you richly as you teach and admonish one another with all wisdom through psalms, hymns, and songs from the Spirit, singing to God with gratitude in your hearts."

Listening to worship music is going to help you relax, and unwind and fill your thoughts and emotions with people singing about praising God and sharing His word in song. 


JOURNALING
Have you ever practiced journaling before? Writing down your thoughts and feelings? This is a great way to get everything out of your mind and onto paper. You can even write letters to God, or prayers, or anything else as well. It is such a wonderful way to get creative and tune in to what is going on inside.

Self-care is important for Christian moms because it helps us learn to rest, and spend time on what is most important to all of us: hearing what Jesus has to say.
No matter how much we have on our plate or what is happening in our lives, make sure that you always put God first. He is our number one priority.
Learn to spend time out of the day taking care of yourself, and practicing these self-care tips that will help strengthen your faith and put God first in your life.


+ + +
At Divine Beginnings Boutique, we offer apparel, accessories, and keepsakes with a purpose! Our unique and fashionable Christian-themed clothing and products for children feature Biblical scriptures, spiritual symbolism, and inspirational messages to uplift and affirm them! Perfect for everyday ~ because being a Christian is always in style!
We are thankful to all of you for your support as we teach, show, and witness to our children how magnificent our great God is, and how wonderful our precious Savior Jesus is.
---
Share this post
---
---