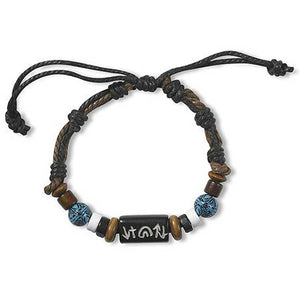 Sky Bead Bracelet
Christian fashion is always in style!
The Witness symbol bracelets are a simple and fun way for boys to accessorize their favorite outfits and embrace their faith in a meaningful way.
This conversation starter will help them understand - and explain to others that: Jesus came. He died. He arose. He ascended. And He's coming back! 
The bracelet measures 8" and is adjustable. Ideal for ages 6+. 

Material: Rope/Moulded/Wood